Full-day Events with Awesome Speakers
Conference Schedule
Day 1 full schedule
September 23, 2021 @ 10:00 -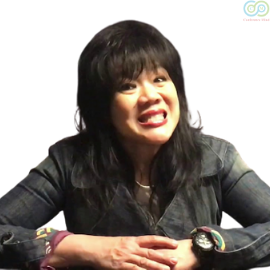 Wei Ling Huang
Acupuncturist
Brasil
ABSTRACT
Statement of the Problem: According to Western medicine headache is not a symptom but a disease in its own right. There are four types of primary headache: migraine, tension headache, trigeminal autonomic cephalalgia, and other primary headache disorders. In traditional Chinese medicine (TCM) theory classifies migraine as an external invasion or an internal disruption. Depending on the area where the headache is occurring, the doctor will be able to identify which energy meridian is affected. Frontal headache means involvement of the Stomach meridian. Temporal headache (Gallbladder); parietal (Liver); occiput (Bladder). Weight pain means moisture retention. Purpose: The aim of this study is to demonstrate that there is a correlation between eating certain types of food and headache. Methods: Through an extensive literature review by PubMed and NCBI on headache in Western medicine and traditional Chinese medicine and the report of a clinical case demonstrating the importance of dietary counseling in the adequately treatment of headache symptoms. Foods that imbalance the Liver and Gallbladder are: fried foods, chocolate, honey, alcoholic beverages, coconut, eggs. foods that imbalance the bladder are: coffee, soda and matte tea. And foods that impair the balance of spleen and pancreas meridian could cause the sensation of weight pain are; dairy products, cold water, sweets, raw food. Results: The patient had a significant improvement of her headaches symptoms changing completely her dietary habits and rarely had headaches like in the beginning of her treatment. Conclusion: The conclusion of this study is that the ingestion of some kind of foods is correlating with the headaches symptoms. To prevent the headache symptoms, it is important to understand which energy meridian is affected by the patient and which kind of food should be inducing or maintaining the patients' symptoms.
Enhancing Nutritional and Functional Properties of wheat based noodles by incorporating seaweeds, Gracilaria verrucosa and Ulva lactuca.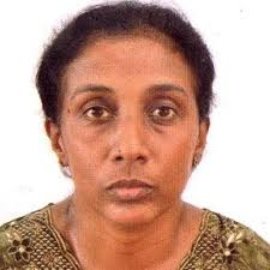 Dr. Pradeepa Jayasinghe
Professor
Sri Lanka
ABSTRACT
Noodles is a staple food in Asia and is becoming popular around the world. Seaweeds and based products play an important role in human health and nutrition as it is a rich sources of minerals, fiber, and fatty acids. Value chain climbing is a recent trend in the seaweed industry of Sri Lanka providing more benefits to local economy. The main focus of the study was to evaluate the sensory quality of noodles by incorporating different Gracilaria and Ulva Percentages. The best two formulae selected, were improved for textural properties. Final products were compared with commercially available noodles for proximate composition, total dietary fiber (TDF), micro and macro metals fatty acid profile and shelf life
Five different combinations of Ulva lactuca and Gracilaria verrucosa percentages (5%, 7%, 10%, 15% and 20%) were incorporated by replacing wheat flour content in the noodles dough mixture. Sensory evaluation resulted in 7% Gracilaria and 5% Ulva in noodles score maximum points. The smoothness of the noodles were further improved by mixing with 2% and 3% xanthine gum manufacturing round and ribbon shape noodles. Gracilaria 7% and 2% xanthene gum in round shape noodles significantly improved the sensory quality. Ulva 5% with 2% xanthine gum with round shape noodles scored the maximum points. There was no significant difference between sensory quality of commercially available noodles and formulated noodles in the present study. There is an 18% improvement in TDF value of Gracilaria based noodles and 13% in Ulva based noodles when compared to commercially available products. Ulva incorporated noodles showed Calcium (1125mg/kg), Magnesium 6750 mg/kg, and Potassium (925mg/kg) levels. Gracilaria based noodles were with five types of polyunsaturated fatty acids. It can be concluded that the incorporation of seaweeds enhances nutritional and functional properties of wheat based noodles.
Day 2 full schedule
December 03, 2020 @ -