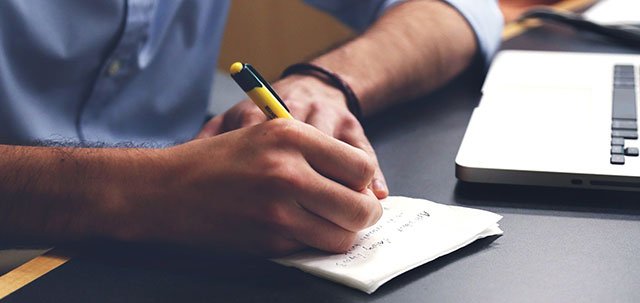 Terms and Conditions for Event
Conference Mind International events and sponsorships are managed by its own group including experienced developers and coordinators of legal events. These events alongside with other events that Conference Mind Organizes are collectively are on the whole named as ("Conference Mind Events").
The purpose for these Terms and Conditions
The Participant wishes to benefit the administrations of the Organizer giving occasions on different themes every now and then. So as to acknowledge the administrations of the Organizer, the Participant explicitly consents to be bound by the Terms and Conditions determined in this.
These Terms and Conditions together read with Registration Form comprise the whole understanding. The Participant recognizes and comprehends that he/she has full learning of these terms and conditions and is bound with them in each viewpoint and in this manner has not depended on and will have no cure in regard of any announcement, terms, conditions, portrayal, guarantee, getting, guarantee or confirmation other than as explicitly set out under this understanding, regardless of whether obstinately or carelessly made by any individual.
Definitions of Terms
In the Terms and Conditions, the beneath referenced terms will have the accompanying implications:
"Support/Exhibitor" signifies an individual/organization/firm, regardless of whether part of a gathering or something else, by whom, or in the interest of whom a booking/enrollment/show/sponsorship has been held which is affirmed by the Organizer and the imperative Fee forked over the required funds (counting charge assuming any) to the Organizer and who is qualified for go to the Conference.
"Course Material" signifies course manual, course notes and some other material supporting the Conference composed by the Organizer or its gathering to be given to the Participants on the installment of Registration Fee. "Credit Voucher" signifies a coupon/credit note gave by Conference Mind if there should be an occurrence of dropping of Participant's participation in the Conference and substantial for a most extreme time of one year from the date of issue.
"Member" signifies an individual, regardless of whether part of a gathering or something else, by whom, or for the benefit of whom a booking/enrollment has been made which is affirmed by the Organizer and the Registration Fee forked over the required funds (counting charge assuming any) to the Organizer and who is qualified for go to the Conference.
"Meeting Mind Event" signifies the Conference sorted out by the Organizer.
"Coordinator" signifies Conference Mind.
"Enlistment Fee" signifies all monies inferable from Conference Mind, the installment of which qualifies a person to go to the Conference.
"Substitution" signifies any conditions where a Participant who has come up with all required funds can't go to the Conference and approves another individual/gathering of people to go to such meetings for their sake, in concurrence with the Organizer.
Payment Terms
The Registration charge comprehensive of all expenses (per meeting) will be paid by Participants to Organizer preceding each Conference Mind Event.
Enlistment/Sponsorship charge together went with a Form that will be saved before the Conference date. Enlistments got two weeks preceding the date of the Conference must be covered forthright and before enrollments are affirmed. The Organizer maintains whatever authority is needed to acknowledge/dismiss the enlistment of any Participant.
The Registration Fee incorporates (just) the expense obviously material, Conference interest, access to shows, every instructive session and casual systems administration sessions. Additional charges will be charged for random costs including yet not restricted to the settlement, cost of movement, boarding. On finishing of the enlistment structure, the full installment is required to be made inside 3 (three) days from receipt of receipt. Installment must be gotten preceding the Conference date for which a receipt will be given.
On the off chance that installments are mentioned to be made by bank reserve move/wire move/Mastercard, Participant thus recognizes that he/she explicitly approves Conference Mind to exact charges far beyond the sum concurred as recorded over; that this Contract is substantial, official and enforceable; and that he/she has no premise to guarantee that any installments required under this Contract whenever are inappropriate, questioned or unapproved in any capacity.
Members perceive the way that pre-installment of Registration charges inside the time determined is in most extreme enthusiasm of Organizer and hence Organizer maintains whatever authority is needed to drop Participant take a break for non-installment of Registration expenses for some other explanation at all.
Letter of Invitation
For some, individuals, letters of greeting help smooth the visa procedure and we wish to help global participants in their endeavors to verify the required travel documentation. Nonetheless, so as to get a letter of greeting, the occasion coordinators must be guaranteed that you expect to go to the occasion if your movement solicitation is allowed. People that require an official letter of greeting so as to get a visa and approval to go to the occasion should initially enroll for the occasion and after that solicitation a Visa Letter of Invitation by means of email by keeping in touch with us at contact@conferencemind.com
Subtleties to be sent for letter of greeting:
1. Full name
2. Affiliation
3. Passport Number
4. Scan duplicate of international ID
5. Contact subtleties
6. Nationality
7. Purpose of visit: Speaker/Delegate.
1. Your name must be recorded precisely as it shows up on your international ID. Any contracts between the name on your identification and the name on your greeting letter or other documentation could prompt a postponement as well as a disavowal of your visa.
2. If you are showing a paper, incorporate the title and session wherein the paper will be displayed, or on the off chance that you are showing, if it's not too much trouble demonstrate so in your solicitation.
3. All letters will be sent in PDF structure to the email address given.
4. The organization isn't liable to contact the international safe haven legitimately in the interest of a member. It is the sole obligation of the participant to deal with his/her visa necessities.
5. Attendees who require a section visa must permit adequate time for the application system
Abrogation/Substitution/Refund/Adjustment
All abrogation's or alterations of enlistment must be made recorded as a hard copy to finance@conferencemind.com
Cancellation Policy
In the event that Conference Mind drops this occasion in any way, shape or form, you will get an acknowledgment for 100% of the enrollment charge paid. You may utilize this credit for another Conference Mind occasion which must happen inside one year from the date of dropping.
Postponement
On the off chance that Conference Mind delays an occasion in any capacity whatsoever and you can't or reluctant to go to on rescheduled dates, you will get an acknowledgment for 100% of the enrollment expense paid. You may utilize this credit for another Conference Mind occasion which must happen inside one year from the date of deferment.
Transfer of registration
All fully paid registrations are transferable to other persons from the same organization if the registered person is unable to attend the event. Transfers must be made by the registered person in writing to conference email id and finance@conferencemind.com. Details must be included the full name of replacement person, their title, contact phone number, and email address. All other registration details will be assigned to the new person unless otherwise specified.
Registration can be transferred to one conference to another conference of Conference Mind if the person is unable to attend one of conferences.
However, Registration cannot be transferred if it is intimated within 15 days of the respective conference. The transferred registrations will not be eligible for Refund.
Visa Information
Keeping in view of increased security measures, we would like to request all the participants to apply for Visa as soon as possible. Conference Mind will not directly contact embassies and consulates on behalf of visa applicants. All delegates or invitees who do not have prior valid Visa should apply for Business Visa only.
Important note for failed visa applications: Visa issues cannot come under the consideration of cancellation policy of Conference Mind, including the inability to obtain a visa.
Refund Policy
If the registrant is unable to attend, and is not in a position to transfer his/her participation to another person or event, then the following refund arrangements apply:
Keeping in view of advance payments towards Venue, Printing, Shipping, Hotels and other overheads, we had to keep Refund Policy is as following slabs-
Before 60 days of the conference: Eligible for Full Refund less $100 service fee
Within 60-30 days of Conference: Eligible for 50% of payment Refund
Within 30 days of Conference: Not eligible for Refund
E-Poster Payments will not be refunded.
Accommodation Cancellation Policy
Accommodation Providers (Hotels) have their own cancellation policies, and they generally apply when cancellations are made less than 30 days prior to arrival. Please contact us as soon as possible, if you wish to cancel or amend your accommodation. Conference Mind will advise the cancellation policy of your accommodation provider, prior to canceling or amending your booking, to ensure you are fully aware of any non-refundable deposits.
Access to Services
Only Participants or their authorized representatives shall be entitled to attend the Event.
The organizer reserves the right to amend/withdraw contents, features, terms, and conditions provided herein at any time as per the convenience without any notice.
The conference is open to business professionals only. The Participants must carry business cards and photo ID card or any other relevant identification proof for entering in the conference.
In the event any Participant fails to notify the Organizer of any substitution, the Organizer shall be entitled to treat such failure as a breach of contract and restrain such person to attend the Conference.
In the event of any inappropriate behavior or any behavior against the norms of any prudent person or any misconduct is displayed by any Participant in the view of the Organizer or the Conference venue operator, the Organizer has the power and is authorized to refuse the entry of such Participant or ask such Participant to leave and be excluded from the Conference without any refund or compensation.
Participants cannot share the entry pass between multiple attendees without prior approval/authorization.
Limitation of Liability
The Organizer shall not be responsible/liable for any loss injury, claim, liability or damage of any kind resulting in any way from
Any errors in or omissions from the Services or any Conference material
The content of the Conference material Any delays or failure in performance beyond reasonable control Participants are responsible for taking appropriate insurance cover in connection with their attendance at the Conference. Where the Participant is traveling inter-state from outside the city where the conference is being held, appropriate travel insurance should be purchased independently and in advance of any travel or travel bookings. In no event whatsoever shall the organizer be held responsible for any miss happening.
Miscellaneous
The Terms and Conditions can be modified, amended or rescinded, in whole or in part, by the Organizer without any notice. Participants may be asked to undergo reasonable security checks at the Conference venue. The Participant agrees to hold the Organizer harmless for any injury or death that may occur at the Conference. The Organizer shall not be responsible for the conduct of the Participants while at the Conference, and is also not responsible for any costs, damages and/or expenses associated with the Participant's transportation to/from the Conference venue, hotel accommodations or third-party services, whether or not arranged by the Organizer in connection with the Conference.
Governing Law
This Agreement shall be fully enforceable in India and shall be governed by and construed in accordance with the laws of India.
Feedback
For all our events, delegates are encouraged to provide feedback on their Conference Mind conference experience via a short survey. The information on the survey will be made known to participants during the conference.