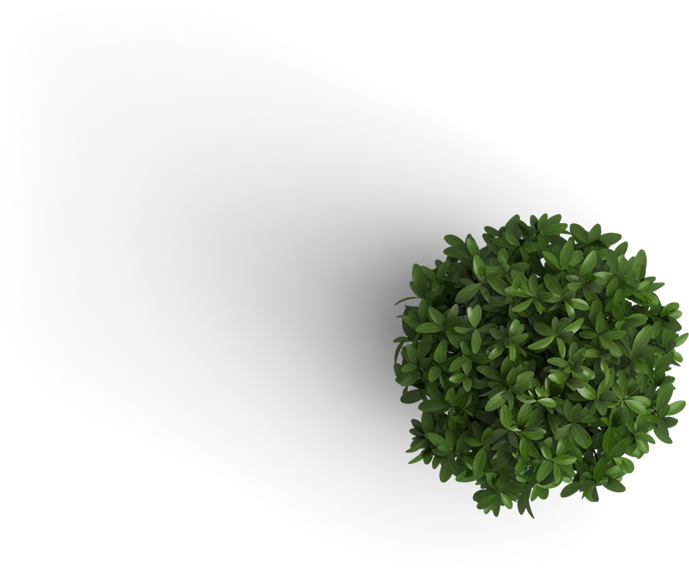 It was a great pleasure to be part of the International Webinar on Aquaculture and Marine Biology. I enjoyed the presentation and meeting respected colleagues from all over the world. One of the biggest benefits is the webinar really felt like we were there together. I will consider it for the next meeting. Thank you, Conference Mind Organizer!
Suharmili Rosle , University College Bestari Malaysia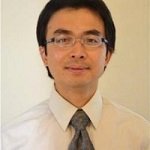 The Conference Mind organizer did an excellent job of putting things together. I very much enjoyed the talks and discussions. I will consider it for the next meeting.
Jihua Chen , Oak Ridge National Laboratory USA
It was a wonderful experience and a good organization of the program by the Conference Mind.
N. Anand Laxmi , Directorate of Poultry Research India
Thank you very much Conference Mind Team for the invitation to participate in the International Webinar on Energy. It was a great opportunity to share ideas and get to know the work of incredible professionals. Congratulations to everyone and the entire organizing team.
Maria Cândida Arrais de Miranda Mousinho , Institute of Education, Science and Technology Brazil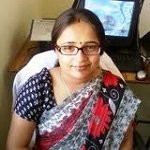 It is my immense pleasure to share my experience over the International Webinar on Veterinary and Livestock research. I feel privileged that organizer of this conference gave me opportunity to be a part of this valuable event. It would like to thank organizers of this conference for planning, organisation, and flawless execution of entire sessions. The theme of this International conference covered holistic view of entire areas of veterinary and livestock research. I hope this conference might be helpful in updation of knowledge of participants on advance aspects of veterinary and livestock research.
Rakhi Gangil , Nanaji Deshmukh Veterinary University India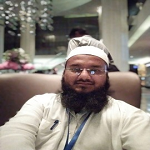 It was a very good experience with your international Webinar. This gave me the opportunity to gain knowledge from renowned scholars from all over the world. It has helped me in presenting as well as updating the current research on diabetes and healthcare. I thank the Conference Mind and all the panelists and organizers for conducting such a wonderful International Webinar. I was satisfied with the organizer's arrangements in conducting the webinar.
Mohammed Jaffer Pinjar , Government Medical College Mahbubnagar India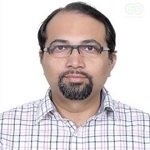 The International Web Conference on Heart was excellent academic feast for all fraternity doctors. I feel proud to be part of it. It helped all of us to improve our knowledge and clear our misconceptions. It was a very nice platform to present our research to all over the world. It will be great pleasure to participate in such web conferences again in future. Thank you very much to the organizing committee members of Conference Mind.
Suraj Wasudeo Nagre , Grant Medical College India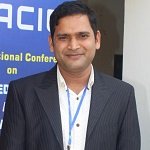 I got privileged to be a part of an International Webinar on Diabetes and Healthcare. That was my wonderful experience. Mainly the website is very impressive. We planned a lot for the conference, but due to Covid-19, we didn't execute it. By the way, the online conference was also successfully completed. Thank you Conference Mind Team.
Debabrata Singh , SOA University India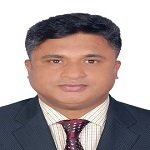 Initially, I would like to show my heartfelt gratitude and cordial thanks for inviting me as a keynote speaker in your conference on Diabetes and Healthcare 2020 and giving me the opportunity to deliver my presentation in such a prestigious seminar. I must be thanking you for sharing my E certificate, which is really incredible for me. Yes, of course, I am announcing to join any of your conferences related to my field if you would invite me in the future. This would really be an honoured and pleasure for me. I should be thanking you once again for doing everything and your virtual hospitality.
Goutam Kumar Acherjya , Jashore Medical College Bangladesh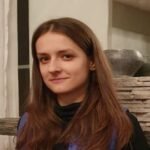 Thank you very much Conference Mind. I was very pleased to participate and share my research paper at the International Webinar on Heart.
Anastasiia Radchenko , L.T.Malaya Of The National Academy Of Sciences Of Ukraine Ukraine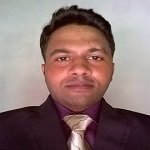 The International Webinar on Earth Science and Climatic Change was a great platform to share the research experiences and most outstanding investigations of scientific world among new investigators and to enhance their skills and knowledge forever. Also it will be highly appreciated the well organization and great effort of the Conference Mind committee to conduct the conference in better manner. Thank you and good luck...!!!
Suresh Aluvihara , University of Peradeniya Sri Lanka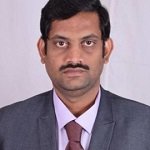 It is a great experience to participate in the International Webinar on Plant Science and Plant Genomics. It was an educative endeavor for exposure to all the International scientists. Congratulations to the Conference Mind team for organizing the webinar in a coherent manner
Sai Krishna Repalli , ICAR-National Rice Research Institute(NRRI) India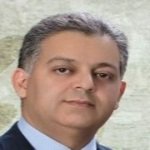 It was a great event, organized very well. Gave us an opportunity to meet with wonderful people & innovative scientists. Conference Mind created an amazing platform for learning & sharing and recognizing excavatorial spirit. It was great to meet such a vibrant collection of scientists from the globe to demonstrate that science and technology are still alive and kicking despite all the current economic and Corona pandemic gloom. Kudos to the Conference Mind team for a great event!
Farshid Talat , West Azerbaijan Agricultural Iran
This is Saumya Vyas, it was wonderful webinar organized by Conference Mind I am satisfied after attending International webinar on Earth Science and Climate Change during October 07-08, 2020. You all are doing great job in bringing up well known researchers together from different countries to share their work with each other.
Saumya Vyas , Barkatullah University India
I would like to thanks the organizer of this event for giving me this opportunity to participate and present my oral presentation. it's a great pleasure to be a part of International Webinar on Plant Genomics and Plant Science. Infact, It was an amazing experience to share scientific findings and also it was a huge platform to learn new things for me. Looking forward to meet you all nice people in the future too.
Mitra Lal Pathak , Ministry of Forests and Environment Nepal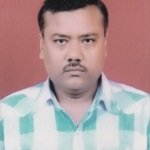 Respected members of Conference Mind. I have received an E- Presentation Certificate. It is a great event in my opinion as you were organized and managed very nicely. This platform gives us an opportunity to interact with resourceful scientists across the globe. I am feeling proud of being a part of this prestigious webinar. I will also try to take part in your upcoming webinar related to Agronomy. Again, I congratulate all the members of the webinar who directly or indirectly involved in the successful conduction of this worldwide webinar.
Navnit Kumar , Dr. Rajendra Prasad Central Agricultural University India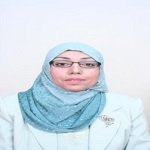 It was a great pleasure to be among this scientific community. again, I congratulated the organizing committee of the International Webinar on Plant Science and plant genomics on the success of the webinar. Thanks.
Nadia Chiahi , Mohamed-Cherif Messaadia University - Souk Ahras Algeria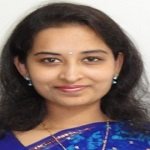 It was a pleasure indeed to be part of this year's International Conference on Diabetes & Healthcare 2020 (though in the form of a Webinar due to COVID-19 Pandemic) organized by Conference Mind. I hope the participants enjoyed my talk. Few talks were really interesting and the whole experience was very much enjoyable. Thanks again for inviting me to such an academic feast and even publishing our work. I will be happy to be part of this continuing knowledge and experience sharing platform.
Nagalakshmi CS , Sri Siddhartha Institute of Medical Sciences and Research Centre India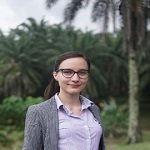 Dear Conference Mind, it's been a great pleasure to be part of your web conference on Plant Science and Plant Genomics 2020. Moreover, to be surrounded by such a great scientist from all across the globe, in such difficult times. Special greetings! Thank you!
Katerina Velchova , The University of Nottingham UK
Undoubtedly, it was a brainstorming event. Thanks a lot, to the Conference Mind team and organizers for providing such a wonderful platform to share valuable research ideas.
Sunita Bishnoi , Vivekananda Global University India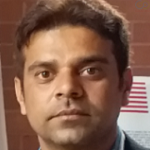 It was a wonderful experience with distinguishing scientists. I enjoyed it a lot. I highly thankful to the conference team and organizers they provided us a great platform where we shared and learned new research ideas. I hope I will attend next coming conference.
Sallahuddin Panhwar , Balochistan University of Engineering and Technology Khuzdar Pakistan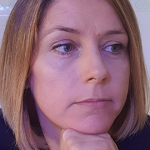 Thank you very much for giving me the opportunity to be part of this interesting scientific event! Thank you for your prompt reply and continuous support! It was a pleasure for me.
Maya Dimova Lambreva , Institute of Crystallography Italy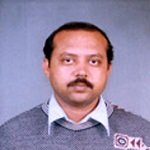 It was a great experience to share my research with an esteemed gathering. Thank you, Conference Mind Team.
Pradyumna Ghosh , Indian Institute of Technology (BHU) Varanasi India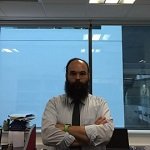 Congratulations on organizing one of the first international webinars on Forensic Research. It is very important to be versatile & keep the international research community interacting, especially in these difficult times. I am certain that conferences like this will become the norm in the years to come. Thank you for inviting me to participate in this endeavor.
Niko Kalantzis , Researcher, Staffordshire University UK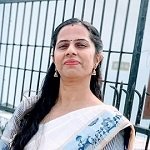 First of all I would like to congratulate the organizing committee, Conference Mind for organizing and successful execution of this International webinar on Forensic Research and Toxicology amid this Corona Pandemic . It was an immense pleasure and privilege to share a virtual platform with eminent speakers of various fields. I hope Conference Mind will organize such webinar and conferences in future also.
Sunita Singh , Assistant Professor, Navyug Kanya Mahavidyalaya Lucknow, University of Lucknow India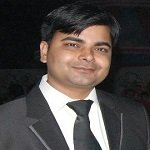 Congratulations for organizing this successful international webinar. Thanks for inviting me to be a part of this as a speaker and learn from the other valuable presentations.
Mayank Kumar Dubey , Senior Forensic/DNA Expert, Forensic Laboratory and CID Police Forensic Lab India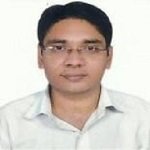 Dear members of organizing committee, It's indeed a pleasure to be a part of this webinar on forensic research and toxicology. This platform has not only provided opportunity to present my research work but also provided opportunity to gather information and knowledge about recent trends in forensic research. I hope the committee will be organizing such more webinars for dissemination of knowledge in the field of forensic science.
Rajeev Jain , Senior Scientist, Central Forensic Science Laboratory India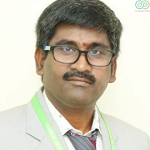 Dear organizers, I am happy to share with you that it is a wonderful opportunity for me to share my research with international community. I would like to participate in future conferences organised by you. Thank you for giving me an opportunity.
RamaRao Malla , Professor, GITAM India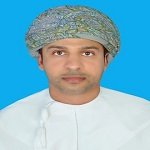 Thanks for all organizers and participants. It was really informative webinar and added to my experience more as it is my first time being a speaker in an International platform. Thank you once again
Abdul Aziz Al Bahri , Consultant, Forensic Science laboratory- Muscat- Sultanate of Oman Oman
It was a great pleasure to be a part of the highly prestigious International Forensic Science Webinar 2020, where many eminent personalities in the field enlightened the scientific event with their knowledge and experience, in this COVID-19 pandemic situation. I wish all success to the organizers in such future endeavor and hope to be a part again.
Shyamapada Mandal , Professor, University of Gour Banga India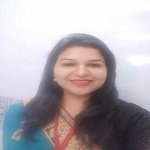 Dear organizing committee members, It's indeed a pleasure to be a part of this webinar. I heartily congratulate the event organizers for providing this platform to present and communicate with experts of different stream and such an opportunity to interact. I hope the committee will be organizing such more webinars. Looking forward to be a part of more such interactions.
Priyanka verma , Assistant Professor, Chandigarh University India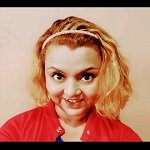 Thank you Conference Mind for a wonderful conference. It was a pleasure interacting with speakers, delegates and researchers from various countries. All the best for your future Conference!!
Ms Suchi , Empowerment Advisor Singapore
Conference Mind is very professional. They facilitate the logistics also they invite top class scientists. I have had excellent experience with Conference Mind in a webinar. I would again expect to work with them.
Vijayaraghavan Rajagopalan , Professor, School of Advanced Sciences India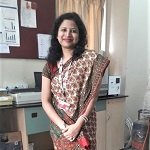 Conference Mind is a very good platform for all researchers, scientists and academicians to showcase their scientific achievements. They are one of the best organizers of scientific meetings, conferences webinars. The speakers selection is also so phenomenal so that the correct information is delivered to the audiences.
Jyotirmoi Aich , Assistant Professor, D Y Patil Deemed To Be University India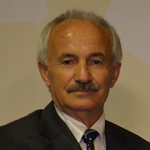 I am very happy to join the International Conference on Material Science and Technology, December 1st, 2020, with a Keynote Speech. Speeches were presented by the expert scholars and colleagues. I followed all of the speakers, and enjoyed very much. The conference was a high grade activity. I would like to congratulate all of the speakers, moderators, delegates, listeners, moderators and conference committees. I hope we can meet again face to face in another conference in near future. International scientific activities are important for science world, and they are great platform to exchange knowledge and interact with the science authorities in the world. I wish every participant happy, healthy and successful life and years.
Osman Adiguzel , Professor, Firat University Turkey
Thank you so much to Conference Mind team for provided us great platform where we presented our research idea and learned lot of things.
Sallahuddin Panhwar , Assistant Professor, Balochistan University of Engineering & Technology Pakistan
Conference Mind is an excellent platform to present your research among the eminent scientists and researchers from all over the world. I have been a part of their webinar and I thank them from the bottom of my heart to provide me an opportunity to be in touch with excellent and knowledgeable peers. In future also I would love to work and collaborate with conference mind. Love you Guys !!!!
Luxita Sharma , Associate Professor, Amity University India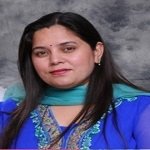 "Very informative, really well organized webinar on Food Science & Nutrition with innovative sessions. Would definitely recommend!"
Monika Thakur , Assistant Professor, Amity University India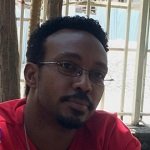 I was a speaker at the Food Science and Nutrition webinar held on Dec 03-05, 2020. It was a great opportunity to share my study results to the world. The webinar gathered researchers working on different areas of food nutrition from every corner of the globe. Very interesting topics were presented and discussed. Thank you so much for organizing such an amazing webinar. I am sure I will come again with another presentation in one of your future conferences.
Anteneh Omer Ali , Researcher, Hawassa University Ethiopia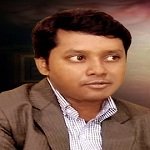 I, Dr. Partha Malakar, have participated as an 'Honourable speaker' in the international webinar on Dementia and Dementia Care, organized by the Conference Mind during 25th to 27th November, 2020. I am really thankful to them for providing me a well organized platform to share my knowledge and also to learn from the eminent speakers from different parts of the world. It was a wonderful experience which surely I will keep in mind in the coming years of my life. I wish you all the success in your future endeavors.
Partha Malakar , Assistant Professor, South Calcutta Girls' College India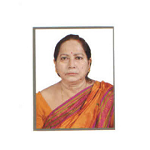 Conference Mind is highly efficient in arranging conference in various fields . It is a good platform for the scientists, economists, environmentalists and others to focus the scientific achievements and other social and economic problems to the audience all over the world.
Santana Jana , Professor, West Bengal University of Animal and Fishery Sciences India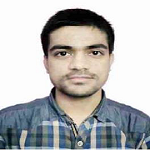 I would like to Congratulate Conference Mind for organizing an International Webinar on Nursing Education and Health Care, during January 13 - 14, 2021. I also like to thank to the organizers for giving me this online platform to share my views & knowledge for the International audience. Thanks once again & Best wishes for future conferences!!
Ayush Madan , Assistant Professor, Shobhit University India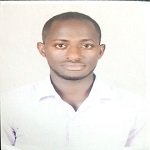 I was happy all the day. It was great time with you! I got relevant experience. I wish all the best for future endeavours. Thank you so much!!!
Birye Dessalegn Mekonnen , Researcher, Teda health Science College Ethiopia