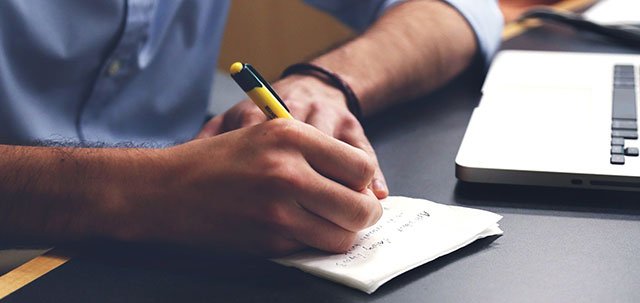 It was a great pleasure to be part of the International Webinar on Aquaculture and Marine Biology. I enjoyed the presentation and meeting respected colleagues from all over the world. One of the biggest benefits is the webinar really felt like we were there together. I will consider it for the next meeting. Thank you, Conference Mind Organizer!
The Conference Mind organizer did an excellent job of putting things together. I very much enjoyed the talks and discussions. I will consider it for the next meeting.
It was a wonderful experience and a good organization of the program by the Conference Mind.
Thank you very much Conference Mind Team for the invitation to participate in the International Webinar on Energy. It was a great opportunity to share ideas and get to know the work of incredible professionals. Congratulations to everyone and the entire organizing team.
It is my immense pleasure to share my experience over the International Webinar on Veterinary and Livestock research. I feel privileged that organizer of this conference gave me opportunity to be a part of this valuable event. It would like to thank organizers of this conference for planning, organisation, and flawless execution of entire sessions. The theme of this International conference covered holistic view of entire areas of veterinary and livestock research. I hope this conference might be helpful in updation of knowledge of participants on advance aspects of veterinary and livestock research.
It was a very good experience with your international Webinar. This gave me the opportunity to gain knowledge from renowned scholars from all over the world. It has helped me in presenting as well as updating the current research on diabetes and healthcare. I thank the Conference Mind and all the panelists and organizers for conducting such a wonderful International Webinar. I was satisfied with the organizer's arrangements in conducting the webinar.
The International Web Conference on Heart was excellent academic feast for all fraternity doctors. I feel proud to be part of it. It helped all of us to improve our knowledge and clear our misconceptions. It was a very nice platform to present our research to all over the world. It will be great pleasure to participate in such web conferences again in future. Thank you very much to the organizing committee members of Conference Mind.
I got privileged to be a part of an International Webinar on Diabetes and Healthcare. That was my wonderful experience. Mainly the website is very impressive. We planned a lot for the conference, but due to Covid-19, we didn't execute it. By the way, the online conference was also successfully completed. Thank you Conference Mind Team.
Initially, I would like to show my heartfelt gratitude and cordial thanks for inviting me as a keynote speaker in your conference on Diabetes and Healthcare 2020 and giving me the opportunity to deliver my presentation in such a prestigious seminar. I must be thanking you for sharing my E certificate, which is really incredible for me. Yes, of course, I am announcing to join any of your conferences related to my field if you would invite me in the future. This would really be an honoured and pleasure for me. I should be thanking you once again for doing everything and your virtual hospitality.
Thank you very much Conference Mind. I was very pleased to participate and share my research paper at the International Webinar on Heart.
The International Webinar on Earth Science and Climatic Change was a great platform to share the research experiences and most outstanding investigations of scientific world among new investigators and to enhance their skills and knowledge forever. Also it will be highly appreciated the well organization and great effort of the Conference Mind committee to conduct the conference in better manner. Thank you and good luck...!!!
It is a great experience to participate in the International Webinar on Plant Science and Plant Genomics. It was an educative endeavor for exposure to all the International scientists. Congratulations to the Conference Mind team for organizing the webinar in a coherent manner
It was a great event, organized very well. Gave us an opportunity to meet with wonderful people & innovative scientists. Conference Mind created an amazing platform for learning & sharing and recognizing excavatorial spirit. It was great to meet such a vibrant collection of scientists from the globe to demonstrate that science and technology are still alive and kicking despite all the current economic and Corona pandemic gloom. Kudos to the Conference Mind team for a great event!
This is Saumya Vyas, it was wonderful webinar organized by Conference Mind I am satisfied after attending International webinar on Earth Science and Climate Change during October 07-08, 2020. You all are doing great job in bringing up well known researchers together from different countries to share their work with each other.
I would like to thanks the organizer of this event for giving me this opportunity to participate and present my oral presentation. it's a great pleasure to be a part of International Webinar on Plant Genomics and Plant Science. Infact, It was an amazing experience to share scientific findings and also it was a huge platform to learn new things for me. Looking forward to meet you all nice people in the future too.
Respected members of Conference Mind. I have received an E- Presentation Certificate. It is a great event in my opinion as you were organized and managed very nicely. This platform gives us an opportunity to interact with resourceful scientists across the globe. I am feeling proud of being a part of this prestigious webinar. I will also try to take part in your upcoming webinar related to Agronomy. Again, I congratulate all the members of the webinar who directly or indirectly involved in the successful conduction of this worldwide webinar.
It was a great pleasure to be among this scientific community. again, I congratulated the organizing committee of the International Webinar on Plant Science and plant genomics on the success of the webinar. Thanks.
It was a pleasure indeed to be part of this year's International Conference on Diabetes & Healthcare 2020 (though in the form of a Webinar due to COVID-19 Pandemic) organized by Conference Mind. I hope the participants enjoyed my talk. Few talks were really interesting and the whole experience was very much enjoyable. Thanks again for inviting me to such an academic feast and even publishing our work. I will be happy to be part of this continuing knowledge and experience sharing platform.
Dear Conference Mind, it's been a great pleasure to be part of your web conference on Plant Science and Plant Genomics 2020. Moreover, to be surrounded by such a great scientist from all across the globe, in such difficult times. Special greetings! Thank you!