Full-day Events with Awesome Speakers
Conference Schedule
Day 1 full schedule
October 06, 2022 @ -
Day 2 full schedule
October 07, 2022 @ -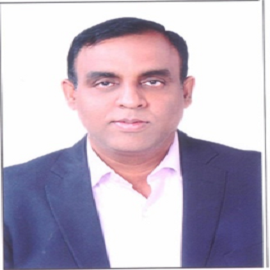 Ram Babu
Associate Professor
University of Delhi
India
ABSTRACT
Introduction: Organisms are continuously exposed to large number of xenobiotics, many of which are potential carcinogens. DMBA (7,12 dimethylbenz[a]anthracene) is one of the most potent carcinogen which can induce skin cancer in mice. Chemoprevention is an active cancer preventive strategy to inhibit, delay or reverse human carcinogenesis, using naturally occurring or synthetic chemical agents.
Litchi chinensis is a tropical climatric fruit crop cultivated in semitropical areas worldwide. Litchi fruit pericarp (LFP) is red bright surrounding a white gelatinous aril, a major source of polyphenolic compounds and dietary flavonoids. LFP is comprised of significant amount of flavonoids, Procyanidin B4, procyanidin B2 and epicatechin which can show chemopreventive effects.
Objective: In the present study, the protective effect of Litchi chinensis in drinking water on DMBA induced skin carcinogenesis in male Swis albino mice was investigated.
Material and Methods: Litchi chinensis in drinking water was used to study its effect on DMBA induced skin carcinogenesis. A dose of 2.5% and 5% in drinking water was given orally to mice to study its effect. Different chemopreventive and biochemical parameters were used for analysis.
Results: DMBA treatment alone resulted in 100% tumor incidence. However mice treated with 2.5%, and 5% dose of Litchi chinensis in drinking water showed a decreased tumor incidence as well as reduction in volume, size and burden. Also, It showed significant anti-lipid peroxidative effect and enhanced the status of phase-I and phase-II detoxification system.
Conclusion: The results indicate that the protective effect of Litchi chinensis in drinking water is probably due to its anti-lipid peroxidative, anti-oxidative as well as modulating effect on carcinogen detoxifying system.
Intercropping of sugarcane with pulse crop for sustainable development of the farmers in North Bihar, India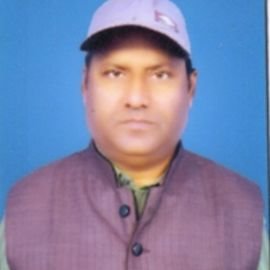 Shiva Pujan Singh
Assistant Professor
Sugarcane Research Institute, RPCAU, Pusa
India
ABSTRACT
To meet the demand of food like cereals, pulses, Vegetables, oil seeds, Sugar and spices etc. due to mounting of population pressure and progressively shrinking per capita agricultural land availability warranted the intensification of cropping system in the country which possible mainly through the selection of the suitable and most profitable crops and cropping system. It has been proved that the result findings that inter cropping with sugarcane crop are found beneficial as compare to sole cropping of sugarcane. Inter cropping not only gives additional Income to the growers but also provide money mid-season for further need based utilization. In Bihar Sugarcane is planted in two distinct seasons i.e. autumn (Oct-November) and spring season (Feb-March), hence intercrops of both the season are also different. In autumn planted sugarcane Rajma, Potato, Lentil, Pea, Gram and in spring season, Green gram, Black gram, Brinjal, Chilli, Onion has also been recommended as inter crops. Cost of production can be reduced, farmer's Income may be increased and fertility and sustainability of the soil may be improved with introduction of these crops. The present paper observed that on an average the net return per hectare from Sugarcane + Rajma was about 50.77 per cent more than the Sole crop followed by Sugarcane + Lentil (32.47 %), Sugarcane + Pea (12.80%), respectively. The economics of different inter crops was worked out and found that Sugarcane + Rajma were the best combination which gave highest net returns (Rs. 187074 ha -1 ) with highest B:C ratio (1.86), followed by Sugarcane + Lentil (Rs. 164362 ha -1 ) with B:C ratio (1.69). However, Sugarcane + Rajma has been reckoned profitable as well as sustainable one due to additive nutrient energy and improved Soil fertility through entire leaf fall at pod maturing besides root mass addition. Thus, the inclusion of short
duration pulse intercrops like Rajma, Lentil, Pea, Green gram and black gram with Sugarcane may improve the Socio-economic status of small and marginal cane growers by generating mid-season Income.