Full-day Events with Awesome Speakers
Conference Schedule
Day 1 full schedule
November 22, 2022 @ -
Human robot interaction and how to incorporate humans into the design of cyber physical systems and robots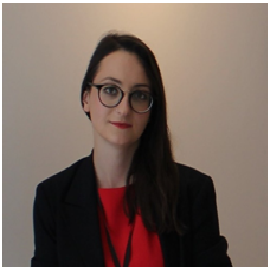 Anna-Maria Velentza
Researcher
University of Macedonia
Greece
ABSTRACT
The Market of Robotics and Cyber-Physical Systems (CPS) is growing and comprises several stakeholders, from the conventional hardware and software designers to the healthcare and education industries. One important aspect which will allow CPS to continue growing is to integrate more humans in the design loop; the design of CPS should consider how humans interact with the physical world, for example how they communicate or move. Humans and machines (hardware and software) must interact and understand each other in order to work together in an effective and robust way. A trustworthy source of theories about human emotions, behaviors, and cognitive situations that can be utilized to enhance human-machine interaction stems from the field of Psychology. In the current talk, we are going to discuss examples of emotional theories, evidence on how people prefer to interact with social robots, intelligent machines, and valid and reliable ways to collect data in order to model human behavior in order to design high efficient human-centric CPS and user- friendly service robots.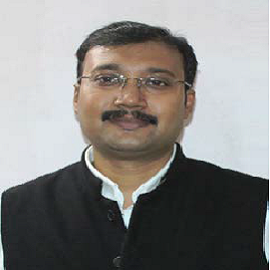 Ankush Ghosh
Associate Professor
The Neotia University
India
ABSTRACT
Artificial Intelligence has become one of the most prevalent topics in recent years. The applications of AI we see today are the tip of the iceberg. The AI revolution has just begun. It is becoming an integral part of all modern electronic devices. Application in automation areas like automotive, security and surveillance, augmented reality, smart home, retail automation, and healthcare are a few of them. But Artificial Intelligence wouldn't be that popular if it hadn't found so many applications across so many sectors, mostly in the software sector. However, we are betting on hardware, since AI is becoming an integral part of almost all modern automated devices. And it is impossible to discuss the future of automation without talking about robots. New generation Robotics will play a major role in this automated world.
Sadique Shaikh
Professor
AIMSR
India
ABSTRACT
"The mind of man is capable of anything….because everything in it, all the past as well as all the future [Joseph Conrad]".why I am using the above quote and what is the relation to what point I am coining you will understand it relevant on your own as you moving line by line of this write-up. This topic though complex to some people to get understand, but those who have strong or at least average background in Space, Physics, Quantum Mechanics, Neuroscience, and theory of evolution definitely acquire it. Near distance and physical face to face, communication started with the evolution of humankind, and changes in each evolution in DNA structure caused changes in communication patterns from different phonetics to gestures, gestures to voice, and voice to voice with different languages. But first remote distance communication we can only consider to Post office Communication with written language on papers and remain a long time one of the biggest but very slow sources of remote communication from one person to another person, then after telegram and radio communication came in existence but fairly good and very expensive with charges per words in a line to send from one person to another person. Great phase shift occurred in the world when electronic communication system successes with telephones and walky-talky, pagers and satellite phones which are several times instant as compared to all mentioned traditional communication systems, but mankind not settled with this and computer and mobiles communication begin to rule the whole world as very instant sources of communication with World Wide Web (WWW) called "Internet" of Computers further due to smartphones tends to the Internet of Mobiles/Smart Phones. From 1999 to 2013 "Internet of Computer (IoC)" boomed and with rapid and abrupt advancement of mobile phones which are equal or more powerful, accurate, fast, and instant as compared to computers with high connectivity to WWW world shifted to the next level "Internet of Mobile (IoM)" and a lot of physical aspects even can say 35% physical aspects of human routine transformed to virtually or electronically using it. Since 2015 one-term rushes in the world called the "Internet of Things (IoT)" and the concept is here all living things like Human, Animals and all can communicate using Ubiquitous Communication Network (UCN) and Radio Frequency Identification (RFID) modules which is unique for each one connected in IoT across the globe. This technology further researches, engineered, refined, and polished as what available at present with us in 2020 called "Internet of Everything (IoE)" where not only living creatures like, Human, animals, mammoths, etc. but also 'Non-living' things like all automobiles, transportations, buildings, furniture's, consumers and kitchen and home appliances, almost everything of entire world connected in UCN with their unique RFID. Now the next two levels with connections possibilities I am explaining here after World Wide Web (WWW) next two are Planets Wide Web (PWW) where all planets of our solar system or interstellar space can communicate with each other with human and other alien's civilizations in near future.